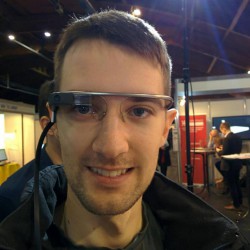 Sveiki!
Do you wish to
learn Latvian?
be able to understand what Latvians are talking about?
contribute to conversations in Latvian?
pass a Latvian language test?
help your loved one learn Latvian?
You have come to the right place.
My name is Pēteris and I am a native speaker of Latvian. I have been teaching Latvian on the internet on various online forums for more than 10 years ever since when I was 16.
My goal is to make Latvian.rocks the best resource for you to learn Latvian online.
I am going to teach you real world Latvian. I am not afraid of simplifying language concepts so that they are easier to learn and understand, even though they are only correct 99% of the time.
Latvian.rocks is going to help you learn Latvian with
real world Latvian, not academically correct version of it
bite-sized mini lessons
vocabulary word lists with audio
short stories in two languages
audio recordings of real life conversations in Latvian
audio recordings of slowly spoken Latvian
reviews of books about learning Latvian
Are you interested?